Group Hotel Reservations and Travel Tips for Corporate Groups and Incentive Travel
Incentive and corporate travel for groups demand the greatest attention to detail, and the ability to select destinations and properties that meet or exceed the high standards set forth by modern companies operating in a model that is lean, efficient, and smart. For the majority of companies, this is achieved by outsourcing corporate and incentive hotel bookings to specialists who are able to quickly respond to the ever-changing needs of corporations looking for ways to balance budget with the needs for retention of high-quality professionals. Corporate incentive travel is always at the heart of a successful business organization speaking volumes about the core values that define it.
Groople has a team solely dedicated to servicing corporate travel needs and planning incentive trips for groups. When you are looking to lodge ten or more employees in a great hotel, at a great price, we are the ideal source to reduce the pressure and shift the responsibility from your admin staff, allowing them to do more with their time, and focus on the bigger picture.
Group-incentive travel matters more than ever. Thousands of employees are looking for companies that creatively reward their efforts. No longer is the annual retreat reserved for a handful of employees. Smart corporations now look for ways to reward and incentivize more team members to ensure performance across the board.
Need to Book an Incentive Trip for Your Company? This Is How You Get the Best Lodging Deals for Corporate Travel
If you are trying to book a hotel or destination as a means to incentivize your team, then we know staying within a budget is essential to the success of your trip. Let us help you from the beginning by scouting destinations that make sense all around, and allow you to save money not only on lodging, but also other travel-related expenses such as food and transportation. Follow these tips to get the most out of your money when booking a hotel for corporate events, or as an incentive to your team.
Plan Ahead: Timing Matters
Incentive travel often takes you to the most coveted and affordable destinations around the globe. Because of this appeal, the best hotels often sell out first. If you are looking for great deals on top destinations for corporate travel, then begin planning early, and have a headcount ready to make sure your room block is big enough to accommodate your group. Making your group hotel reservations at least ninety days in advance will give you the best lodging selection, at the best price. While you are at it, make sure you set aside any meeting space you might need for group activities, and make dining arrangements on or off location.
Pick Destinations with All-Around Affordability
Don't let your incentive travel and corporate travel plans be budget busters. With the help of group-travel professionals, you can pick trending destinations that will exceed the expectations of everyone involved, without breaking your budget. Groople can help you identify your best all-around deals in Mexico, the U.S., and the Caribbean.
Look for Properties with Value-Add Amenities
Something as simple as complimentary breakfast and free Internet connectivity can save your company hundreds of dollars. Groople will help you select hotels with a variety of value-add amenities and perks that can help reduce your overall spend. If you are planning an incentive trip that includes your workers' families, then selecting a property with great outdoor amenities, such as a water park, is a win-win for all involved.
Negotiate Extra Perks for Your Group
At Groople, we can help you leverage your group booking by negotiating extra perks to help your travel and lodging budget go further. In some instances, our group-travel professionals will be able to secure complimentary transportation to and from the airport, or wonderful perks like a welcome amenity or free turndown service. Let us help you identify what adds the most value to your corporate trip, and work with you to ensure that hotels give you the best possible rates for your group.
Learn the Best Ways to Plan and Award Incentive Travel to Your Best Team Members
We get it. In a post-recession world, you have to be very savvy about how and when to reward employees with a trip, and know how often you truly need to host offsite activities that include an overnight stay. With this in mind, as you begin planning travel for your offsite conference, team-building trip, or implementing incentive rewards for your employees, keep the following tips in mind:
Give your employees options. If you are giving the trips as an incentive, then why not put together a focus group to truly know what your team wants? Groople can help you narrow down your options to ensure you stick to your budget, while giving your staff the option to choose.
Give incentive travel to more instead of less team members. Human-resources professionals have found that incentive travel for performance works best when numerous employees can look forward to the opportunity to travel. Instead of having a grand prize, revise your strategy to include more people, and offer a less expensive destination or a shorter stay.
Build excitement by communicating and planning ahead of time. The more noise you make about it, the more it will impact performance.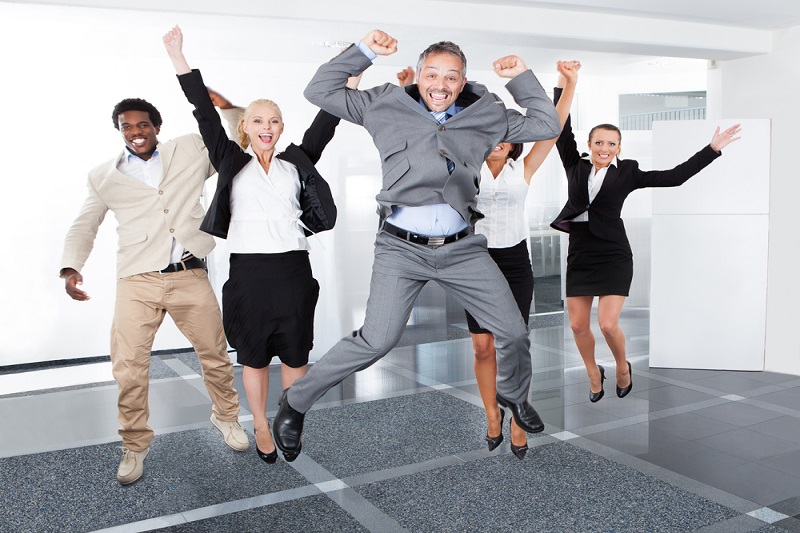 This Is How You Save Money and Time When Putting Together a Corporate Overnight Trip or Retreat
At Groople, we will do everything in our power to get you the best possible hotel rates, but booking a trip for your employees and saving money goes beyond your hotel. With proper planning and strategic partnerships, as well as a careful rooming list, you can get the most out of every dollar available in your travel budget.
When It Comes to Incentive Travel, Budgets Truly Matter
At Groople, we have two main goals when helping you book your hotels for corporate events or corporate incentive travel: to save you money and to make sure your hotel stay is perfect in every possible way. We know how important it is to budget, and we will work with you to ensure transparency and accountability, and to point you to destinations and properties that make sense for your corporate travel needs.
A Mini Corporate Retreat May Be the Trip of Choice to Foster Inclusion
If your company does not have enough bandwidth, in terms of money or time, to take the whole team across the country for a retreat or to regroup and plan strategy, then why not explore an overnight stay at a local property?  Booking hotel rooms in your own town will help you reduce travel expenses, while giving your employees a well-deserved break.
Do You Have Too Much to Handle When Hosting a Corporate Event? You Need a Concierge
We know you are busy, and more often than not, the task of coordinating corporate travel and incentive trips falls on the shoulders of someone whose primary role is not necessarily travel. At Groople, we can help you get on-location support to ensure your trip is seamless, and we will provide you with a local point of contact that will take care of all the tasks that demand boots on the ground.
Our preferred partner, e-destinACCESS, can help you while on location by providing logistical support in areas such as off-property catering, entertainment, transportation, and translation services when traveling overseas. e-destinACCESS specializes in connecting travelers with local services by leveraging their expertise and networks. Don't make the mistake of trying to do it all on your own. A local concierge can save you thousands of dollars and protect you from common mistakes when you have no familiarity with the intended destination. Take a look at all their services here, or connect directly via email at groople@e-destinaccess.com.
Where to Go: These Are the Top Destinations for Incentive Groups
Las Vegas is the ultimate playground for adults. Many corporate event planners pick Las Vegas as their destination of choice due to affordability and the sense of luxury and entertainment provided by the local casinos. Corporate travelers appreciate the attention to detail offered by many properties, and having the ability to access dining and entertainment 24/7. Las Vegas is a perfect three- to four-day getaway, accessible by air from all major hubs.
---
Puerto Rico
Companies in the East Coast have made Puerto Rico a destination of choice for incentive travel. Puerto Rico gives the traveler the convenience of not having to utilize a passport, while accessing all the luxuries and natural beauty offered in the Caribbean.  Luquillo Beach, Old San Juan, and Boqueron welcome corporate travelers with endless ways to have fun, learn, and regroup.
---
Dallas is an epicenter of commerce. Hundreds of hotels offer beautiful facilities with ample grounds and access to superior dining. This southern jewel is affordable and accessible by air at a very low price due to its central location. Whether you are a Dallas-based company looking to host a local retreat, or a multinational wanting to get your team together, Dallas and Ft. Worth have something for everybody.
---
Miami is a favorite among many LATAM corporations. Miami is beautiful, with mild weather and plenty of things to do for everyone. Host your next corporate event in South Beach, and watch as the excitement grows across your teams, with expectation of all the fun awaiting in this iconic Florida destination. From golf resorts to beach-front properties, our Groople group-travel specialists will help you find the perfect destination for your team.
---
Dominican Republic
Dominican Republic dominates the tourism market and is one of the most coveted destinations for incentive travel and corporate retreats. Flights from the East coast are very affordable and frequent making it appealing for the budget as well as your commitment to reward teams with outstanding travel experiences. Groople has a list of selected properties in Punta Cana and Samana with everything needed to delight the corporate traveler looking for a change in their daily routine. If your business organization would like to include golfing; Dominican has wonderful Fazio and P.B Dye designed courses that will delight every golfer in your group.
---
When it comes to incentive travel Maui is the pot gold at the end of the rainbow. This exotic and beautiful beach destination offers businesses access to water sports and other leisure activities and the sense of luxury that comes from visiting an island. The best part about booking corporate retreat or rewarding your team with a trip to Maui is knowing that your group will be safe and comfortable and nobody will need to have a passport issued. Groople can help you secure beautiful beachfront rooms at a great price.
---
If you are looking for a guide to plan your incentive group trip, then just submit your info in the contact form by clicking here, and we will email you a link to download our easy-to-use checklist and guide. With it, you can make certain that no detail goes amiss. If you need us to start helping you locate the best hotel for your student group, then don't hesitate to give us a call. We are known to get incredible prices and provide customer service at the level your group deserves. You can reach us by dialing (844)476-6753, or by searching for your hotels and submitting a preliminary booking quote.