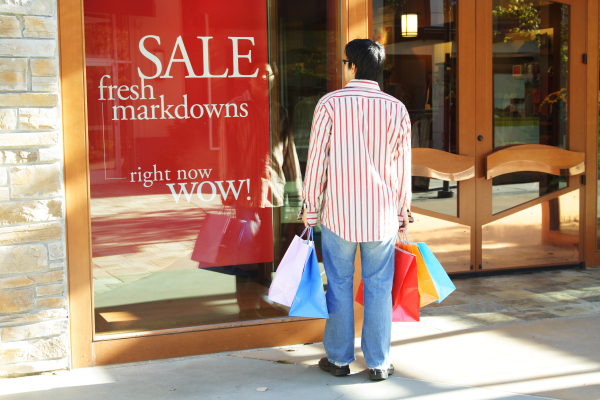 Aside from the turkey and the trimmings, one of the most exciting things about Thanksgiving is the anticipation and joy that comes with the kick-off of the Christmas shopping season. Get together a group of your best girlfriends, and head out to secure the most awesome deals for Black Friday. One of the smartest ways to get the most out of your Black Friday shopping is to head to mega outlet centers located nationwide. Book a few hotel rooms, pack comfortable shoes, and get ready to have a great time getting the best Christmas gifts at the best prices.
The Outlet Shoppes at Gettysburg, PA
Just one hour away from Baltimore, Maryland, the Shoppes at Gettysburg are a fantastic deal for Black Friday and year-round. In Pennsylvania, clothes and shoes, except for luxury and formalwear, are tax-free year-round. The Shoppes offer special discount booklets for groups. As a value-ad, consider doing some historical tourism. You won't regret it.
Silver Sands Premium Outlets – Destin, FL
If you are looking for milder shopping weather and want to make a weekend out of your Thanksgiving holiday, then head to the Silver Sands Premium Outlets. With over 100 designer stores and incredible deals over Black Friday weekend, your group will probably finalize the Christmas list in a single day.
Williamsburg Premium Outlets – Williamsburg, VA
There is nothing more quaint and romantic than a visit to Williamsburg, VA. Many hotels host incredible Thanksgiving feasts, and the historical area features numerous activities during the holiday weekend. Once you are done enjoying the sights, head to the Premium Outlets and enjoy excellent shopping and ample parking. This outlet also offers special discount booklets for groups.
San Marcos Premium Outlets – San Marcos, TX
Just a short drive away from Austin, TX, avid shoppers will delight in one of the largest outlet complexes in the nation. With over 145 stores, groups heading to the San Marcos Outlets must make sure everyone has comfortable shoes. There are numerous hotels in the vicinity, and many specialize in catering to groups. This is a destination for many tourists from all over the world, and it can get pretty busy during the holiday season.
Let us help you get a group discount for your Black Friday hotel stay.