This historically cold season has taught us a lesson or two about planning and executing offsite business meetings. Plans set in stone have had revisions due to interruptions in travel, and many offsite meetings and conferences scheduled to be out of town have turned out to be a local affair. If you are in charge of planning and budgeting for your business organization, then you are well aware of how last-minute meeting planning changes demand creativity and great resources to help you locate affordable last-minute hotel rooms and flexible, small meeting spaces. Hotel-meeting space in large cities is always in demand and often carries a premium when the weather is not in your favor. Finding the right price for your corporate hotel rooms in high-demand cities such as Dallas, Boston, Chicago, and San Francisco is a complex undertaking even for the savviest event planner. If you are facing a short notice, then partner with Groople for Business, and let us find you the right hotel and meeting space when time is of the essence.
If you have a week or less to put a travel and meeting itinerary together, then take note of the following day-by-day tips. If you don't have seven or more days to consolidate your business travel or meeting plans, then prioritize and consolidate tasks by doubling up, particularly on time-sensitive activities such as getting the most affordable quote for your hotel rooms.
Finding last minute hotel and meeting accommodations in cities like Washington DC and New York can be quite competitive in terms of pricing. With a little flexibility you stand a good chance of securing space that became available as a result of a cancellation. Have your Groople corporate group travel specialist look into properties above your targeted budget and have them negotiate a last minute deal on your behalf.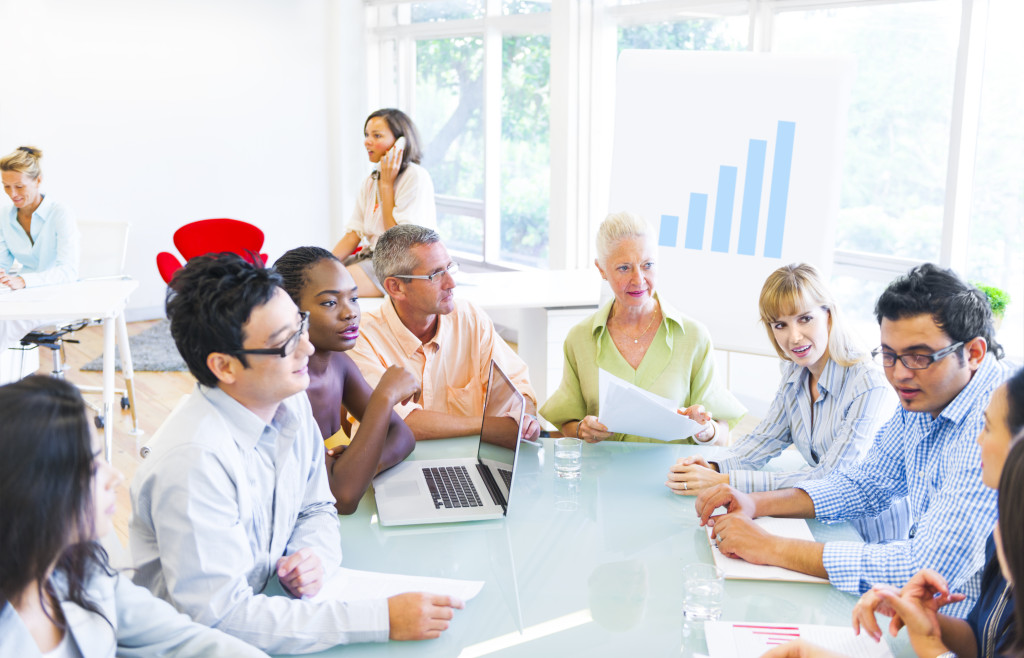 Day Seven
Verify your attendee list, and identify lodging, meeting, travel, and catering needs. Secure a preliminary quote. We can help you identify the best-suited hotel to meet your business needs. When quoting hotel rooms for business meetings, assume single occupancy unless you have a clearly defined rooming policy that addresses gender and hierarchy. Your Groople business-travel advisor may give you multiple hotel options to help you pinpoint the one likely to work best for your business needs as well as your travel budget.
Day Six
Get on the phone, or email potential attendees and have them confirm their intent. Pick your lodging and meeting property, and provide them with a preliminary attendee and rooming list. Define your meeting support needs, such as audiovisual or Internet connectivity, and make the necessary arrangements with the host hotel. Confirm transportation arrangements for all attendees. If the attendees are making their own transportation arrangements, then obtain a copy of their itinerary, and ensure ground transportation from the airport to the hotel is available. (Many hotels provide complimentary or low-cost airport transportation.) If your meeting is held locally, then make sure every attendee is privy to the directions and details, such as arrival time and parking arrangements.
Day Five
Dig into the details, such as same-floor rooming, shared rides, and confirmations for presenters and other VIPs. If you are contracting services from organizations outside the hosting property, then provide them with scheduling details as well as address for delivery. Finalize catering options internally, and contact attendees to allow for special dietary requests.
Day Four
Confirm your rooms, seating, and table configuration for your meeting, and speak to the hotel caterer to do a final check on your requested menus.
Day Three
If you plan to provide welcome gifts, amenities, or other personalized collateral, then this is the time to make sure that your headcount is accurate. Prepare educational packages as well as collateral and gifts ahead of time. Before you reproduce presentations or other handouts, make time to check spelling and grammar as well as brand message, when applicable.
Day Two
Confirm rooming arrangements as well as meeting space. Conduct a walk-through if the meeting is local, and meet with a hotel representative to check the final details. Take all your collateral to the host property, and have it locked in the meeting's cage.
D-Day
Arrive to the property prior to the arrival of your attendees. Ensure welcome gifts and collateral are available in rooms or the reserved meeting space. Make arrangements for late arrivals, and cancel rooms that will not be utilized due to last-minute cancellations.
With the help of Groople for Business, last-minute arrangements in your city or away is as simple as a phone call. Give us a ring, and we will make it happen with simplicity, accuracy, and affordability.