For many students across the United States, Spring semester is synonymous with traveling for Model UN. As Model UN is an after-school activity found all across the globe, student delegates travel near and far in order to compete at various competitions and conferences. While knowing what to bring along on your travels may seem easy enough, items may differ from a regular school trip or a family vacation. This may be the first time that many students will be traveling without their parents.  If you are a parent, teacher, or chaperone preparing your students for Model UN conference, we've created an easy checklist to assist with the packing process. Feel free to adapt our guidelines as needed and share with your students before they hit the dusty trail!
Travel Essentials
Whether traveling by plane, train, automobile or bus, travel is tiring and oftentimes boring. Pack along a few of these items to help your arrive rested and ready for anything!
An eye mask and earplugs to block out the world when you want to sleep.
A few forms of entertainment to help you beat the boredom. Think: Books, magazine, deck of cards, iPod, or electronic games.
Water bottle to stay hydrated. Planes especially can be quite dry.
A blanket and/or pillow if you'll be traveling through the night and really wanna get comfy.
Some food to snack on.
Documents
Keep all your important papers in your carry-on bag so they can be easily accessed at any time. Make sure they are well organized and you are aware of reasons you may need them.
Passport and Visa for international travel. Photo ID for domestic travel.
Permission slips or parental consent letters giving written permission for the minor to be in the care of a teacher or UN mentor.
Tickets and boarding passes.
Emergency contacts.
An itinerary for the trip. This should include the address of your hotel, conference venue, and any other planned activities. Keep this with you at all times in case you were to be separated from your group.
Medical insurance and information. Remember to let your teacher know if you are prescribed medications or have any allergies. Keep a document with this same information, along with your insurance card, in case of emergencies.
You will also want to make and bring copies of all the documents listed above. Pack them separately from their originals to act as backup in case you were to misplace one or more of these items.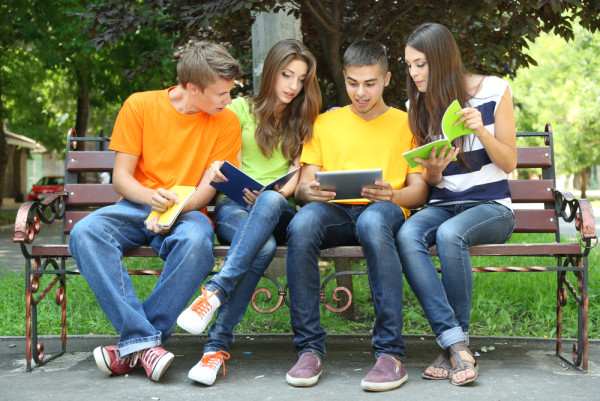 Money
You'll want to bring both a credit or debit card AND some cash. Parents should phone their bank or credit card company prior to departure to let them know who will be using the card and where, especially if you are leaving the country. Cash should be included to account for places who don't take cards for payment or to hold a student over if problems with the card occur.
What to Wear
Ladies —
For the conference: Pack a combination of suit jackets/blazers, cardigans, slacks, pencil skirts, and nice shirts or camisoles. These pieces will allow you to mix-and-match and create enough outfits to last the three to four day competition.
Outside the conference: Pack a few comfortable outfits for sightseeing and after conference hang out sessions, as well as a few semi-formal outfits for evening events.
Shoes: One pair of heels, one pair of flats, and a comfortable pair of walking shoes.
Gentlemen —
For the conference: Pack a combination of dress shirts, ties, slacks and blazers (or a full suit). These pieces will allow you to mix-and-match and create enough outfits to last the three to four day competition. Make sure your suits are well-tailored, neither too loose or too tight. Stick to dark tones, like black and navy, for your jacket and slacks, and more colorful options for your shirts and ties.
Outside the conference: Same as the girls, you'll want a few comfortable outfits for sightseeing and a few dressier options for evening events.
Shoes: One pair of dress shoes that will match your conference attire and one pair of walking shoes.
Conference Materials
There are a few items you should plan to bring with you to the conference each day.
A binder or folder to hold all your printed-out materials.
Notepads to keep track of your ideas, arguments, questions, and speeches.
Items to help keep your materials organized; such as file folders, index cards, page flags, post-its, paper clips, and highlighters.
Plenty of pens.
A USB to share information with team-mates.
A fully charged laptop.
Other
A phone to call home.
Camera to document your adventures.
Plug adapters if traveling abroad.
Chargers for your laptop and any other electronic equipment.
Swag to trade with other delegates. Many students will choose items based on where they're from or to correlate with their school. Get creative!
We here at Groople wish you the best of luck at your upcoming Model UN conference. With a little bit of packing preparation, we feel confident that you'll be ready for anything. If you are a parent, chaperone, teacher, or student adviser tasked with preparing students for UN competition, we'd love to offer you some group travel guidance. Let us find you, and your delegates, the best possible accommodations.