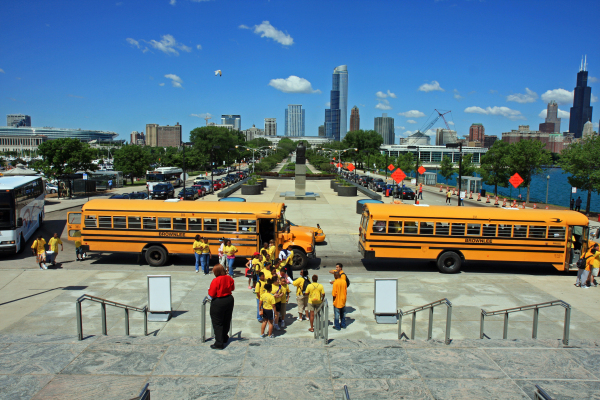 With the school year in full swing, many school groups have begun planning field trips, day excursions, and multi-day educational trips to destinations that expose students to history, science, and technology. With most school districts working on tight budgets, and the financial burden of school-group trips falling mainly on parents, stretching every dollar has become an essential part of planning a successful school trip. At Groople, we have spent many years refining the art of savings for school trips and providing the best group travel and hotel values in the industry, and we have compiled valuable tips to make your dollar and your students go further.
Pick a Destination That Adds Cultural Value
Frequently, for the sake of savings, school groups take the path of least resistance. If you are planning a trip for your students, then consider other important factors such as the value of each experience. For example, a trip to Washington D.C. may only be possible for certain students if planned and coordinated by the school. The value is not in the savings but rather in ensuring they have a once-in-a-lifetime educational experience that is priceless.
Travel in Low Season
Work with your Groople travel agent to identify weeks and months with the best hotel prices. Lodging can eat up a huge chunk of your travel budget. Unless your group is traveling to attend specific events, work around busy season and get the best value for your money.
Select Group Hotels That Offer Value and Perks
Let us help you identify hotels that work best for groups. Suite-style hotels that can accommodate six students per room instead of four can represent significant savings. Picking a hotel that offers free breakfast and has free Internet will also free up your budget and allow you to allocate funds to activities that matter.
Groople offers specially negotiated prices for school and academic groups. Give us a call today to help you find the right hotel at the right price.