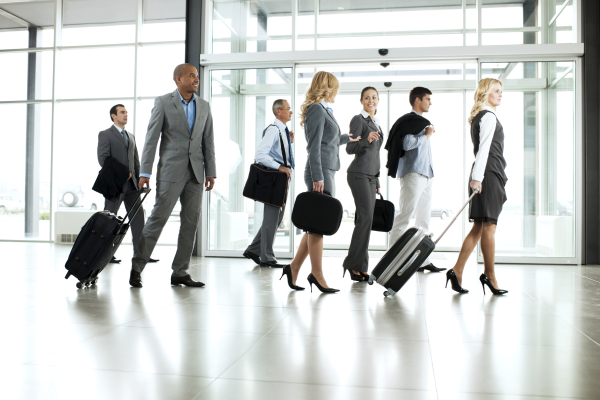 With most airlines now charging for luggage, and with luggage fees ranging from $20 to $75 for long segments, finding ways to maximize your carry-on allowance can be a great source of savings for individuals and groups. In fact, if a group of 15 travelers is able to avoid luggage fees round trip on a domestic journey, it represents $750 in savings. This is enough money to enjoy at least two or three casual meals for the whole group during the getaway. Grab your pencils and take note of these ten awesome packing tips:
Simplify your color scheme: Make sure everything you are packing works well together and allows you to create multiple outfits. Also, ensure the items you pick are easy to layer.
Pick performance fabrics: Select fabrics that provide moisture-wicking features and insulation features. Make sure you are packing items that require little or no ironing, and pick quick-dry, antibacterial undergarments.
Travel shoe-light: Shoes are heavy and take up a great deal of space. Pick a pair versatile enough to meet most of your needs during the journey.
Select ultra-light luggage: A well-designed, ultra-light piece of luggage can extend your capacity up to 8 pounds. That is enough space to fit three to four additional outfits.
Be toiletry savvy: Don't pack the items already offered at your hotel such as shampoo and conditioner. Consider buying travel-size items at your destination, taking advantage of dollar stores and value bins at traditional stores.
Don't repack wet: Careless packing of wet items may just put your bag over the limit in terms of maximum size. Make sure you dry your clothing prior to packing on the way back.
Wear your winter gear: If you are traveling during the winter, then do not pack your coat. Wear it instead. Do the same with your scarf, gloves, and other winter accessories.
Get a travel-friendly haircut: If your haircut requires extra styling appliances beyond the hair dryer already available at your hotel, then consider a visit to your stylist for a cut that simplifies your packing.
Now that you are ready to go, save additional money on your group travel by letting Groople quote the best and most discounted group hotels. We find deals that beat every other website. Give us a call.