It's almost spring time and that time when many High School Juniors and Seniors are planning group college tours to multiple campuses to see what college life lies ahead.  While there is no magic number for the number of colleges to visit, it has been stated and recommended in the USA Today College Section that you should apply to at least six to eight colleges/universities.  While most students will visit a minimum of four different campuses to see what they have to offer prior to making their college decision, there is not a rule that states that you have to stop there.  The best thing is to visit the college and get a feel of the college and campus life for free, before completing your application.
This is a nervous time for many students, as well as, the parents that are preparing their kids to go off to college.  It is also a very hectic time for school counselors and many organizations that plan these college tours for students, such as churches or non-profit organizations.  But one thing that is common between all the organization that plan these trips is that they all give students the necessary pre-exposure to what life on a college campus is expected to be like.
Timing & Weather
Whether you are going to one college or multiple campuses on a multi city tour, it pays to be patient and do your work on the schools you are planning on visiting.  In planning a multi college and multi city trip, ensure that your trip is when the school is not on a school break, so you can really get a great feel of the campus life.  In addition, plan in the spring when the weather is changing and there is a better chance of un-predictable weather.  Yes, we said weather.  You do not want to plan a trip and then not be able to see the campus due to snow.  Check out the average weather for any city from US Climate Data that you plan on going to so that you can be prepared.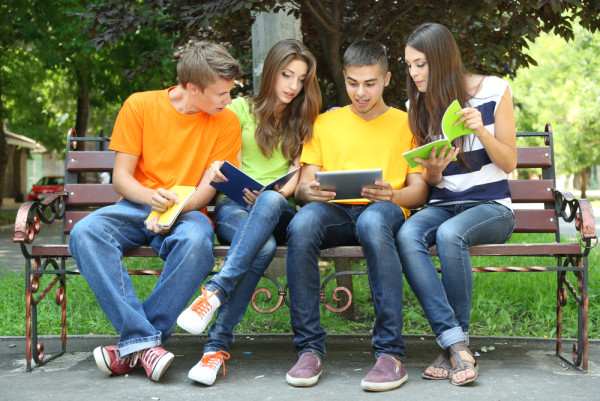 When to start planning.
This does vary if you are visiting with just your parents, or part of a much larger group.  If this is just a family trip, or you are going to visit the college alone, you may not require the same amount of planning versus if you were travelling with a larger group.  If travelling as a group, we recommend that you plan as early as 90 days before arrival, and no less than 45 days prior to arrival.  Because groups have a few more standard expectations (#1 being rooms with two beds), and many hotels do not have 50% of their rooms with two beds, you want to make sure you have what you need.  For groups travelling to colleges, you also want to make sure that you are getting a hotel that includes breakfast and potentially has places close by that you can have dinner after that all day touring.  Lastly, don't forget to see if the hotel has a meeting space available that you can have a conversation about how the tour will flow, as well as, a debrief after the tour to reset the expectations for the next day if necessary.
What to do when you get there.
First and foremost, if your tour starts the morning after you arrive, ensure you get a good night's sleep the night before the tour starts.  If you are driving in during the day and going to your tour on the same day of arrival, ensure you have snacks on the bus or lunch before beginning the tour.
Ensure that everyone has on comfortable shoes for lots of walking.
Ensure that everyone has note pads/cheat sheets on each campus to take notes.
Reconfirm where you will meet your campus tour guide.
Get several maps of the campus and highlight cafeteria and restrooms.
Select a meeting point should anyone get disconnected from the entire group.
Review and confirm the expected departure time from the campus
While the process can be daunting and prolonged, the best advice is to relax, have fun, and take the tour as a very serious review of a major decision.  This could be the place that you could be spending the next four years of your life, so you definitely want to make sure that when accepted, it is the right decision.
And for those parents, school counselors, churches, non-profit organizations and all others that do such a great job in getting these well-deserved high school students to these campuses, we applaud you.  When you are ready to start planning your tour, be it for one or multiple destinations, come to the group hotel experts at groople.com, and let us provide our expertise in securing hotel accommodations and take that grunt work away from you.  While at it, ensure you also download our college tour check-list that gives you majority of things to verify as you plan this exciting trip.  And if you do need to know activities to do while in the market, visit our destination specialty partner e-destin access to schedule a variety of activities that they can arrange for your group during your trip.