With the shift towards warmer weather, lots of folks have their minds on one thing. Travel. However, when you're responsible for the health or happiness of senior citizens you may think tackling their summertime wanderlust is impossible. How can you plan and execute a trip for seniors with all the additional factors that come along with increase in age? You may find traveling with one elderly parent is difficult, while a group of individuals with diverse needs and limited mobility may seem out of the question. In fact, countless organizations and assisted living facilities offer amazing trips for seniors. With a little bit of research and planning you too can whisk seniors off on the trip of a lifetime. Here's how…
Simplicity is Key
When planning a trip for individuals with limited mobility, you'll want to keep accommodations and activities simple. Staying within a close driving distance to attractions will make for much happier campers than setting off on an hour bus ride each day. Do a little research before setting an itinerary in stone. Exploring a historic home is a lovely way to spend an afternoon but not if you have to park 3 miles away and walk up a steep slope to get there. Most tourist attractions will have websites for you to check out to measure level of accessibility before deciding on a best fit. Once you've selected a few main attractions, spread them out over the course of your trip. One main outing per day is plenty; resist the urge to cram a load of touring into the first day. You don't want to have a tuckered out crew on your hands! If you set realistic expectations, you'll set yourself up for less stress along the way.
Call Ahead
By making arrangements before you arrive you can tailor your travel experience to the unique needs of your seniors. If you'll need transportation to a few different locations, consider renting a large van or bus ahead of time. If your trip involves a flight, let the airline know if any members of your group require early boarding or wheelchair assistance through connecting airports. Ask your hotel about lodging options for those with limited mobility; such as ground floor rooms, handicap bathrooms, or adjoining rooms for those who may need extra care. Call ahead to a few local restaurants for reservations and inquire about dishes for those with special dietary needs.
Get Familiar
Before you leave, take the time to familiarize yourself with your destination. Find the locations nearest to your hotel for any and all of the following: medical facilities, drug stores, grocery stores, and bank/ATM. Keep these addresses close at hand. You never know when a need for one will pop up.
Provide Packing Lists
Create a customized packing list for your specific trip and hand out copies to anyone attending. If your travel includes a long-haul drive or a flight, you may want to encourage your seniors to bring along a neck pillow or compression socks for extra comfort. You'll also want to remind them to bring backups for any medical supplies they'll be traveling with, just in case. And if you're flying, you'll want to include a reminder about bringing prescriptions in their original prescription bottle. Round out the list with a section for snacks and water!
Schedule Shifts
While you may be responsible for planning and organizing, it's likely you'll bring a few people along to help during the actual execution of the trip. Before you go, schedule shifts to even out the workload. Maybe you want to establish an afternoon "off" for each staff-member to go explore on their own. Or perhaps you want to assign each of your helpers a group of five or so seniors that they are solely responsible for. Do you want to give each of these folks a different night to be "on call" in case of emergencies? These are all details you should schedule ahead of time.
Slow and Steady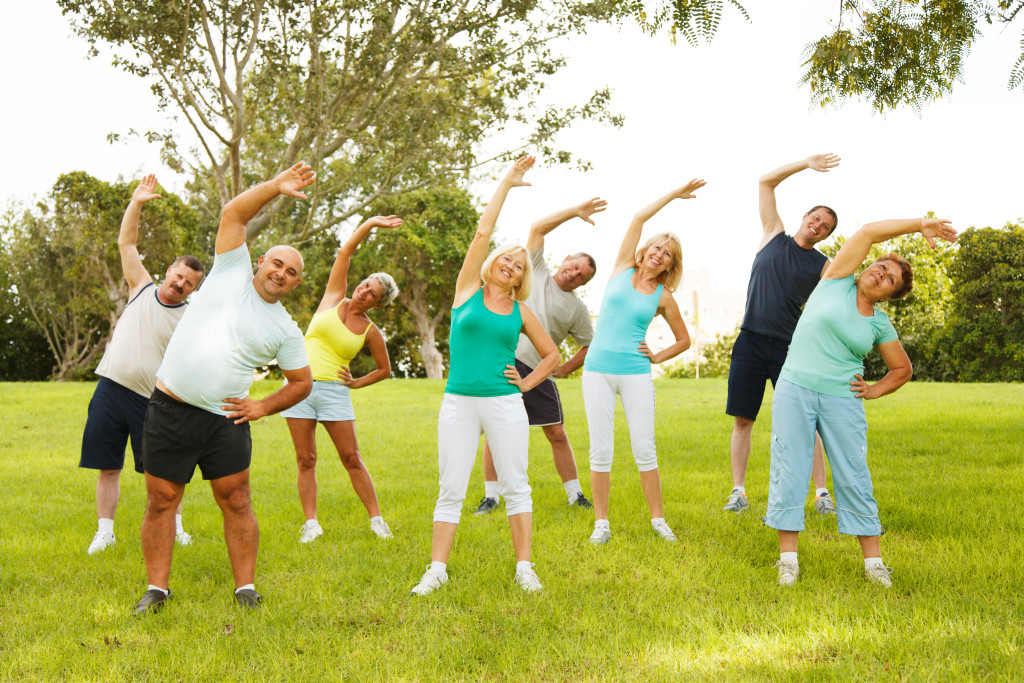 Not every member of your group will be able to keep up with every activity you have planned. And that's ok. Let your seniors set the pace and follow their lead when it comes to taking breaks. Include rest periods into your schedule and plenty of downtime for recuperation before moving on to the next thing. Slow down and enjoy the little things. We can all take a page from this travel approach. You're just lucky enough to get to put it into practice!
Traveling to new places to learn, see, and experience can greatly enhance an elderly individual's quality of life. There are many travel destinations expressly suitable for senior citizens. Destinations like Washington D.C. and Colonial Williamsburg, offer a variety of attractions that are both accessible and fun. Let our hotel professionals at Groople help find you the perfect hotel for your senior trip. We are committed to making sure your seniors have a safe and supported stay no matter their destination.