Our 6 favorite places to check out in NYC. Each is totally free to explore, offers plenty to see and do, and will surely delight every age and interest in your group…
Central Park
You've probably seen this massive plot of land in almost every movie set in Manhattan. But the 843 acre park offers a lot more than a picturesque backdrop for the stars of silver screen. Featured on the grounds you'll find a boathouse, baseball fields, a zoo, ice rinks, outdoor theater, walking trails, and tons of grassy fields perfect for an afternoon picnic. There's always some magical sight or activity to check out; whether it's a rink full of ice skaters in the winter, a friendly baseball game between two Broadway casts in the summer, or a pond full of boats in the spring and autumn. Besides these seasonal spectator sports, there's plenty of free art, locations and events to take in year-round. There's the moving mosaic located in the spot John Lennon was killed and the pond where Holden Caufield repeatedly wondered about the winter habits of ducks in The Catcher in the Rye. Don't forget to check the Calendar of Events for upcoming free activities.
West Village
The West Village is a gorgeous Manhattan neighborhood full of tree-lined streets and brownstones. You'll find an abundance of beautiful cafes. Choose one, order a coffee and spend the morning people watching. Pay attention! You may spot Sarah Jessica Parker or Gwyneth Paltrow, both live in the area. There's also plenty of boutiques, bakeries, and bars to wander in and out of as you wind your way up and down the streets.
Harlem
Harlem is located just north of Central Park and there are a plethora of landmarks with historical significance in this neighborhood well-worth visiting. You'll certainly want to see the iconic Apollo Theater which first opened in 1934 during the height of the Harlem Renaissance and has since offered a stage for amazing performances from the likes of Ella Fitzgerald, Michael Jackson, and Stevie Wonder. The neighborhood also boasts some pretty fantastic soul food restaurants, a slew of historic churches, and lots of opportunities to enjoy some jazz.
If Brooklyn is more your speed, visit their version of Central Park, which was introduced just after its predecessor. Situated just outside Park Slope, you can take in sweeping views of the New York Bay from the park's high points. The park is 585 acres and includes a bandstand, bike and walking trails, tennis courts, baseball and soccer fields, lakes, and a zoo. Visiting in the winter? You'll find locals taking to the slopes with sleds. Touring Brooklyn in the warmer months? On sunny days you'll find the green meadows packed with sun worshippers, picnic blankets and frisbees in tow.
Chelsea Galleries
Most of Chelsea's galleries are totally free, which makes this an incredibly entertaining and enriching neighborhood to explore. These artistic hot-spots are no stranger to tourists and locals alike wandering in and out of their doors, so you should feel no pressure observing their wares without any intention of making a purchase. Housed in everything from old industrial warehouses to small brick enclaves, the displays run the gamut from modern to classic to wacky. Bewildered about where to start your gallery crawl? Pop into Gagosian Gallery, Steven Kasher Gallery, or Jim Kempner Fine Art.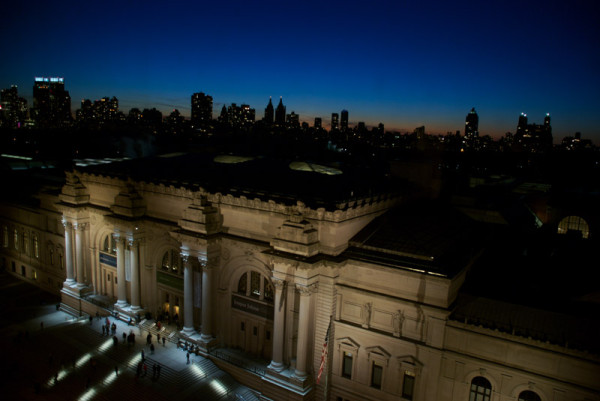 Chinatown
If you're up for the crowds, take an afternoon to explore Chinatown. There's always something new and vibrant to look at and every block is full to bursting with dim-sum, ramen, fortune tellers, traditional Asian markets, and colorful pastry displays. Your senses will certainly be bombarded by your surroundings! But beware, you may be enticed by the street-side vendors hawking knock-off purses and watches. Better to look through their merchandise than to purchase.
If a trip to New York City is in the cards for you and your group, let our travel experts secure you the best possible lodging to meet your needs and budget. Groople is committed to becoming your booking specialist of choice.